With so many events taking place throughout Los Angeles County, there's something for everyone!
May
4
Sat
Morning Bird Walk with Alex Coffey

@ Theodore Payne Foundation
May 4 @ 8:00 am – 10:00 am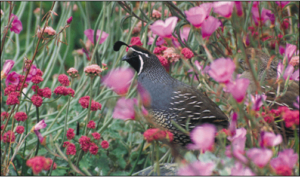 Join expert local birder Alex Coffey for a morning bird walk on Theodore Payne grounds in La Tuna Canyon in the Verdugo Mountains, a spot where more than 50 different species of birds have been sighted. Bring your hat, water and binoculars. Closed-toe shoes and long pants are recommended. No experience necessary; adults and children are both welcome.
Backyard Birding with Native Plants with Steve Gerischer

@ Theodore Payne Foundation
May 4 @ 10:00 am – 12:00 pm
Bird LA Day – Wildlife Waystation

@ Wildlife Waystation
May 4 @ 1:00 pm – 3:00 pm

Wildlife Waystation is joining dozens of organizations across the city to celebrate Bird LA Day on May 4. Expert members of Wildlife Waystation's Bird Team will have raptors on the hand for you to meet:
-Soot- A red-tailed hawk who was burned as a chick
-Barnee – A barn owl who was rescured with an injured wing
-Tumbleweed – A great horned owl, who suffered multiple injuries, including a broken leg, dislocated shoulder, and left wing damage
-Hatari – A golden eagle who had her left wing amputated after a probable gunshot or power-line injury.
Our collection of exotics include cockatoos, macaws, parrots and eclectus birds. (They'll be chatting with you too!)
The event is free and open to everyone 18 years and older.